posted on Monday, 23 October 2023
Hello and welcome to the long anticipated seasonal event we have here at Naragun. With patience comes prizes, and we have plenty of them for you this time of year! As well as heavily focusing on bringing out Halloween based content, there has also been some other smaller changes elsewhere in the game that have followed too, so please don't miss out on these towards the end of the update thread.
With the pretty successful summer pvm event with collecting specific drops in order to trade to open the chest, we have made it much more broader and opened the possibility for any player of any kind to pvm their way to some of the best new prizes we have in-game.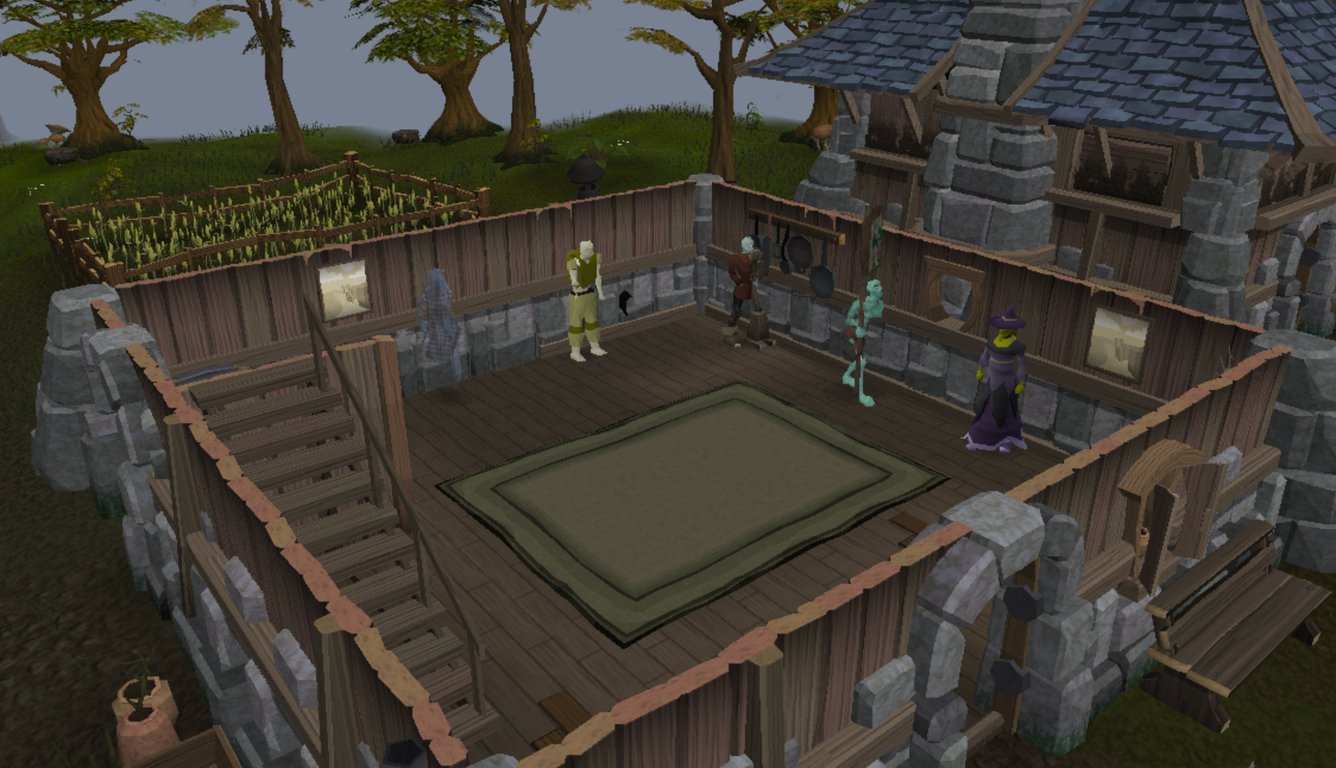 The Halloween house is located north-east in Rimmington, in which contains 5 new NPCs.
Hetty - Easy mode

Talking to Hetty will teleport you to a location where you will surround yourself with 8 x Skeleton Mages. Each Skeleton Mage has 50hp and will drop 5 candy pieces. This zone is recommended for new players/beginners.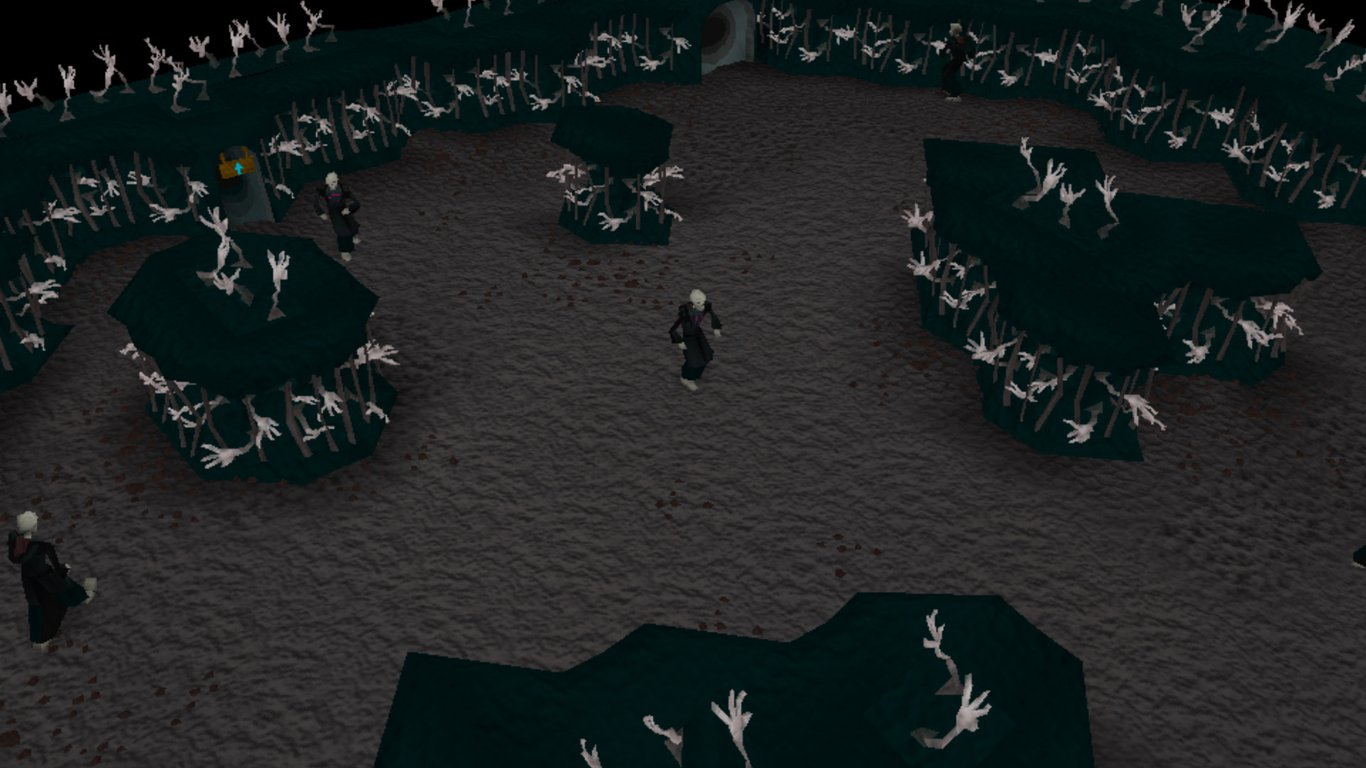 Zombie protestor - Normal mode

Talking to the Zombie protestor will teleport you to a location where you will surround yourself with 8 x Mummy Champions. Each Mummy has 110hp and will drop 15 candy pieces. This zone is recommended for mid-tier/endgame players.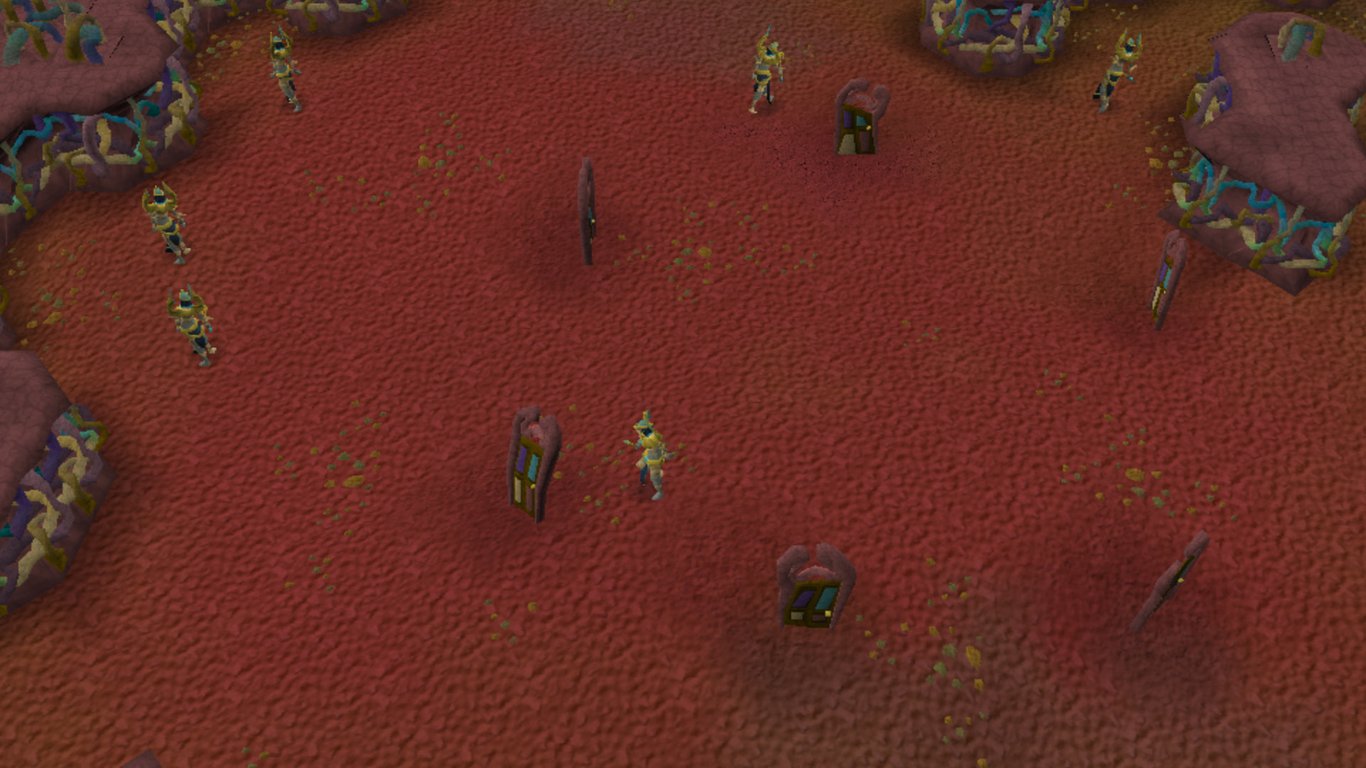 50% Luke - Hard mode

Talking to 50% Luke will teleport you to a location where you will surround yourself with 8 x Huge Spiders. Each Spider has 380hp and will drop 35 candy pieces. This zone is recommended for end-game players.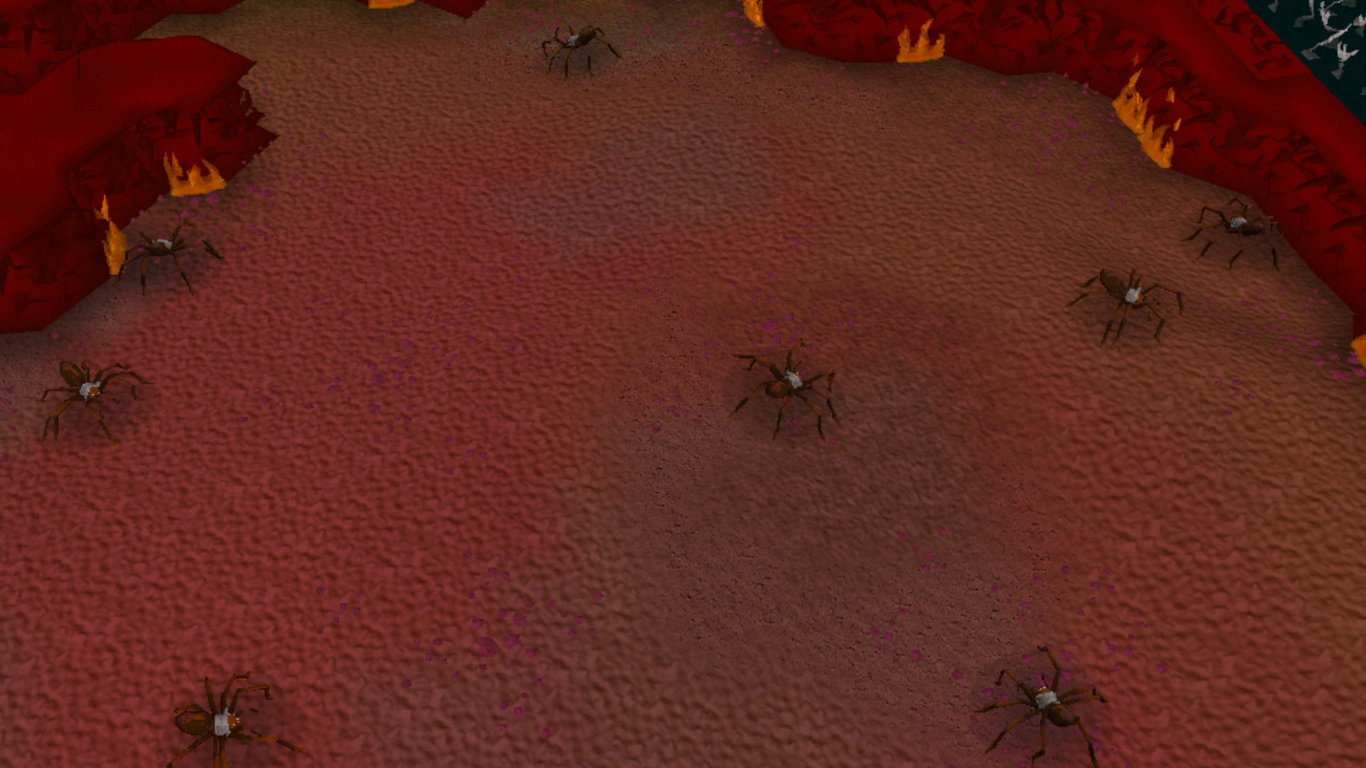 Warning: If any of the zones are busy with other players, please don't crash other peoples pvming, use your brain and be fair and respectful if there are others around you. Any reports on crashing will result in a warning, any 2nd report on crashing will result in a 24 hour time out from the event.
Zombie - Halloween shop
The Halloween Shop provides some awesome new cosmetic sets into the game, more sets will be added in the furture. The items and sets are as follows:
Small and Medium lamps
Skeleton set
Mummy set
Zombie set
Clown set
H'ween masks (3% bonus exp)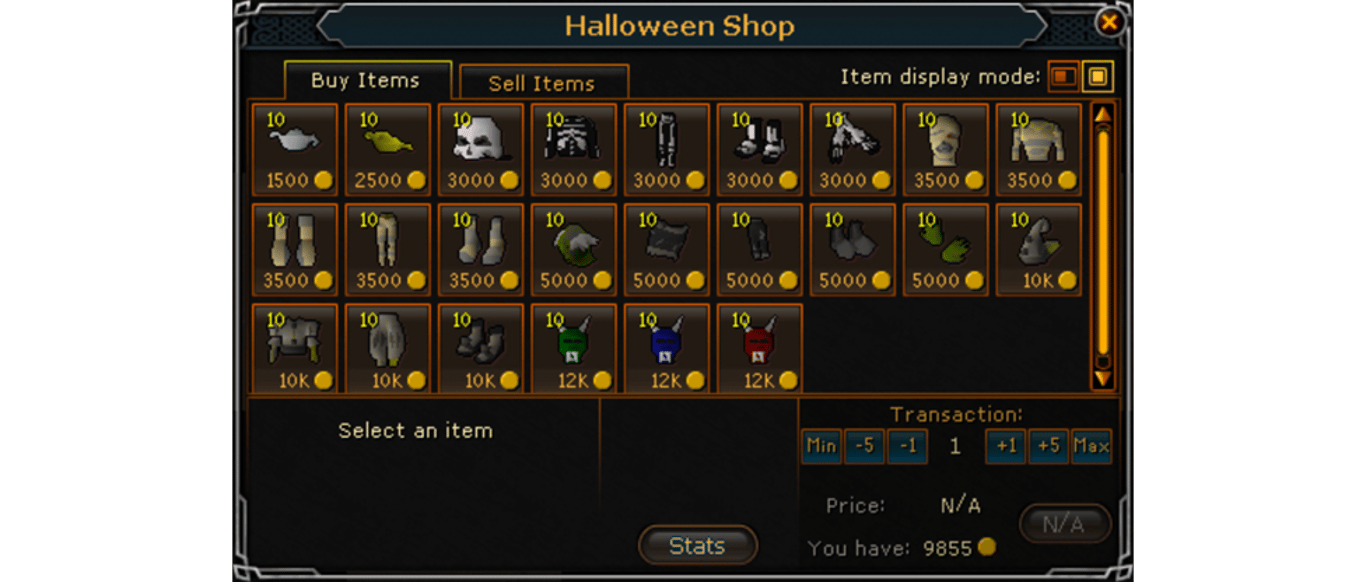 Mischievous ghost - Halloween chests + Party set

A Halloween set will be required to join the Halloween Party (more details to follow)
Halloween chest can be purchased from the Mischievous ghost and will contain one of the following items:
Bronze Halloween Chest (2,500 Candy pieces)

Cash x 50m
Blood Money x 25k
Flaming Jack-O-Lantern BRAND NEW
Superior mystery box
Upgrade protection orbs x 2
Silver Halloween Chest (10,000 Candy pieces)

Cash x 100m
Blood Money x 50k
Grim reaper hood BRAND NEW
Premium mystery box
Upgrade protection orbs x 5
Bandos box
Armadyl box
Zamorak box
Gold Halloween Chest (25,000 Candy pieces)

Cash x 250m
Blood Money x 100k
Upgrade fragments x 500,000
Hallowed Staff BRAND NEW
Halloween box BRAND NEW
Black h'ween mask BRAND NEW
Elite Halloween Chest (50,000 Candy pieces)

Hallowed Mask BRAND NEW
Hallowed Robe Top BRAND NEW
Hallowed Gauntlets BRAND NEW
Hallowed Robe Bottom BRAND NEW
Hallowed Greaves BRAND NEW
Upgrade Gem
Red dragonstone Dye BRAND NEW
Now you have gone through the chests, it's time to find out what the brand new items are all about!
Flaming Jack-O-Lantern is a melee and range helm with defence bonuses, but we like to think it will be mainly used for fun cosmetic purposes too.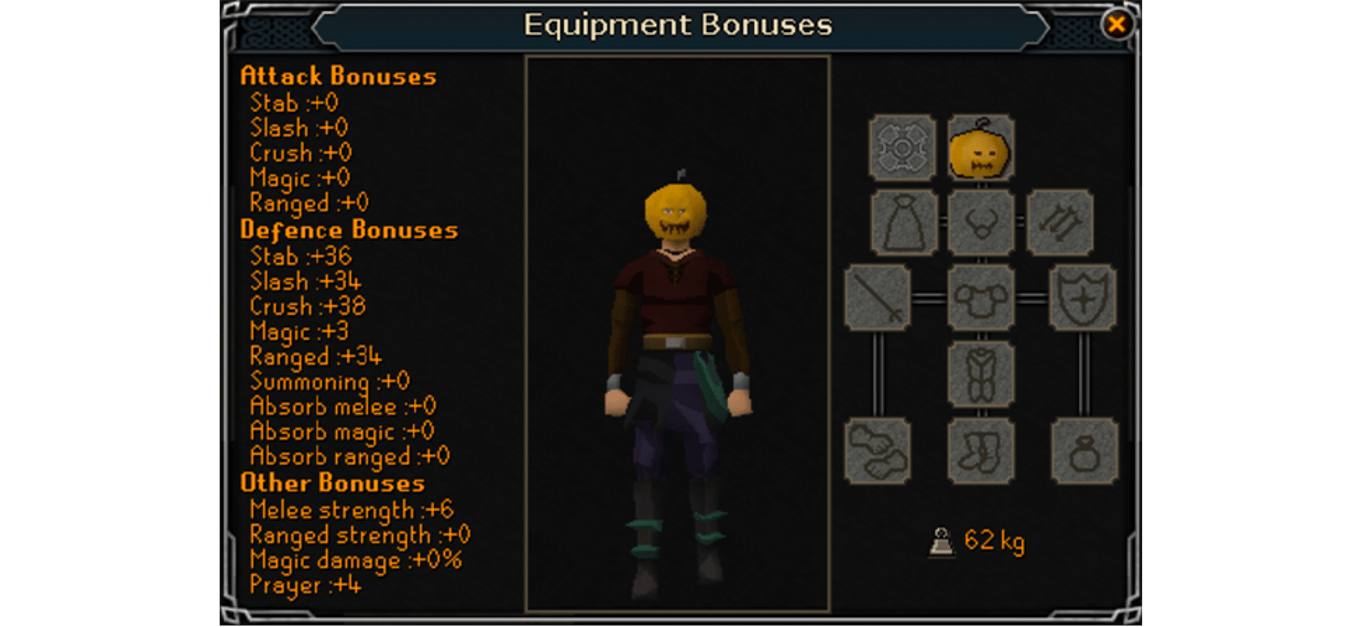 Grim reaper hood is a cosmetic Halloween hood that includes a nice 5% bonus xp rate, the same as all original party hats.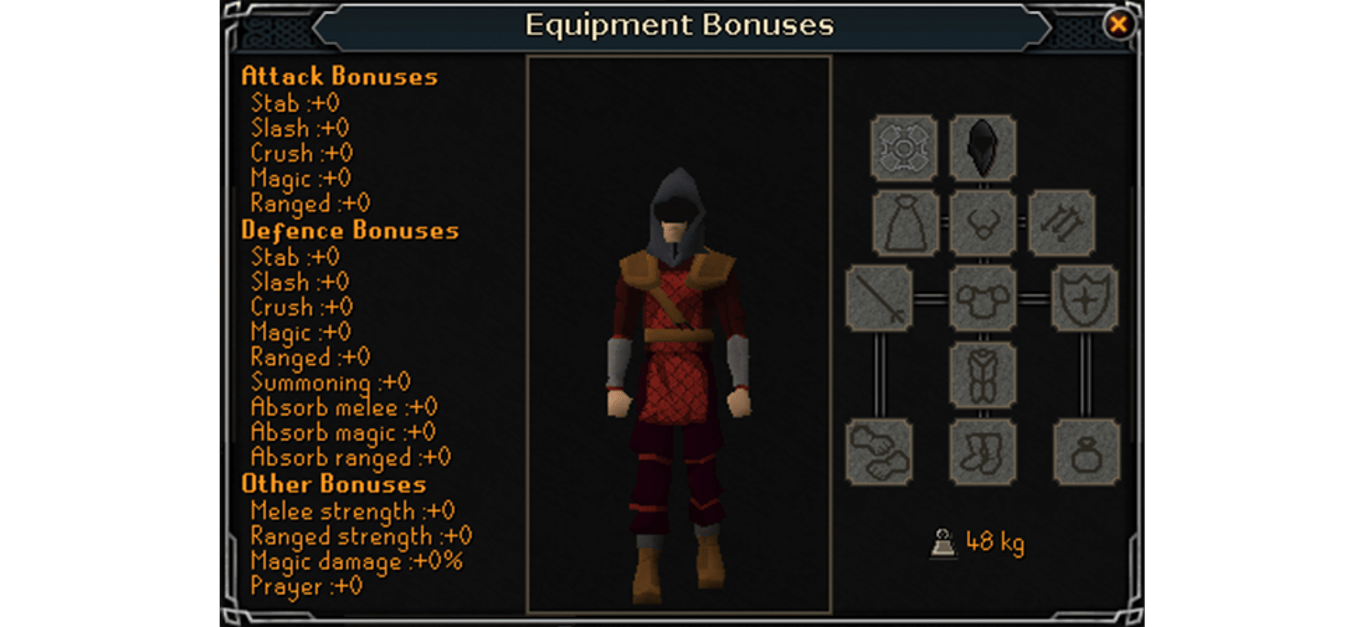 Hallowed Staff is based off the Nightmare staff but has much improved stats, similar to the Empowered Sang staff, making it much more of a usable weapon than the Nightmare staff + orb itself.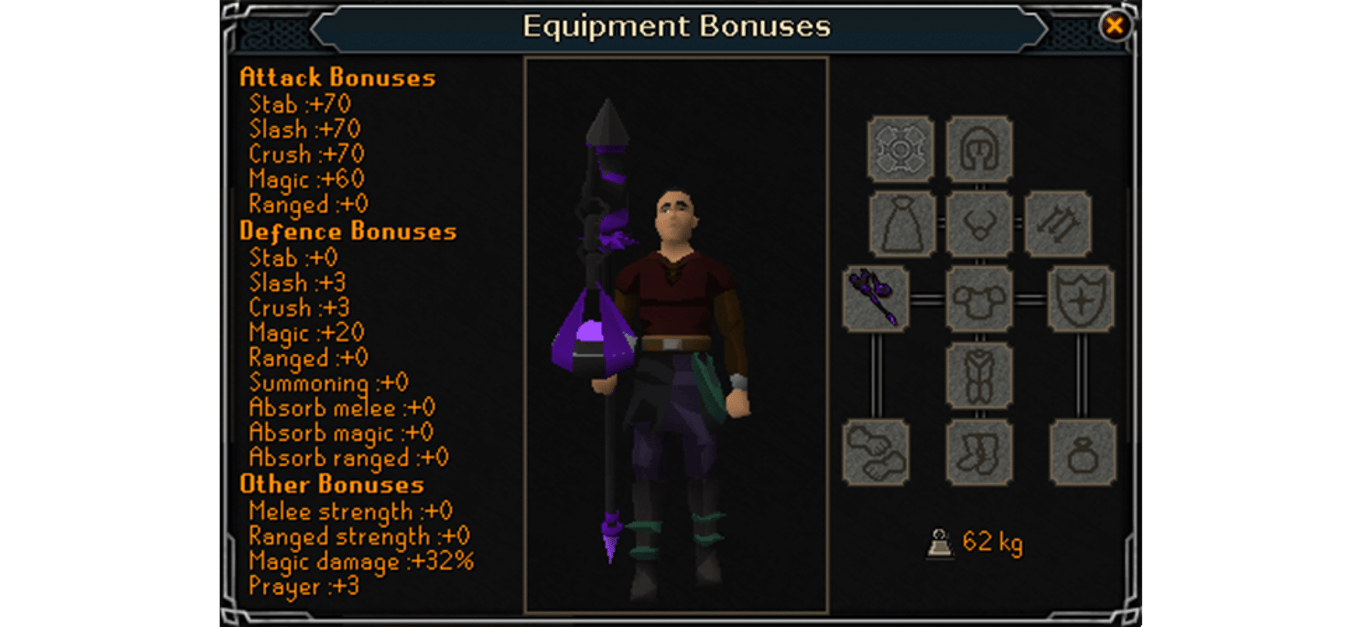 Halloween box is the our new seasonal box which will be in the donation store too for $15 each. The top tier items in this box will be the Hallowed set, Dragonstone imbue scroll and Red dragonstone Dye, all which are very important for bis end-game content upgrades and all must haves.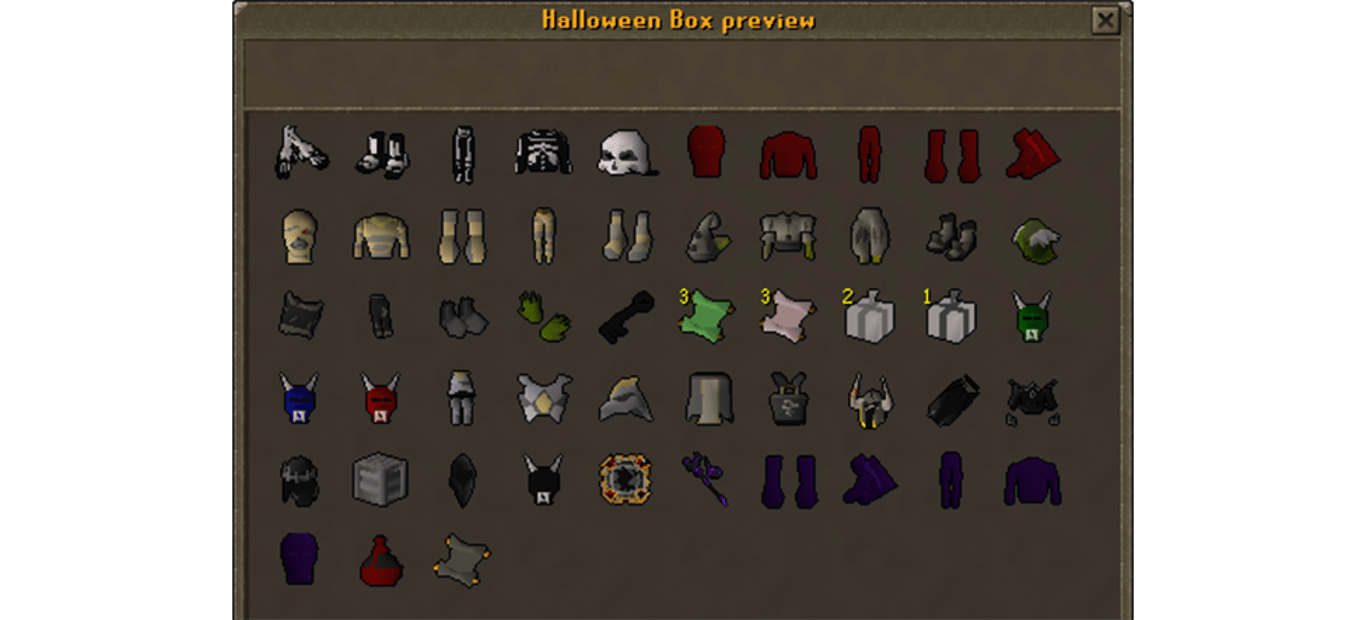 Black h'ween mask is the latest addition to the h'ween mask family, only this mask boasts a huge 10% xp bonus compared to the other h'ween masks offering 3%.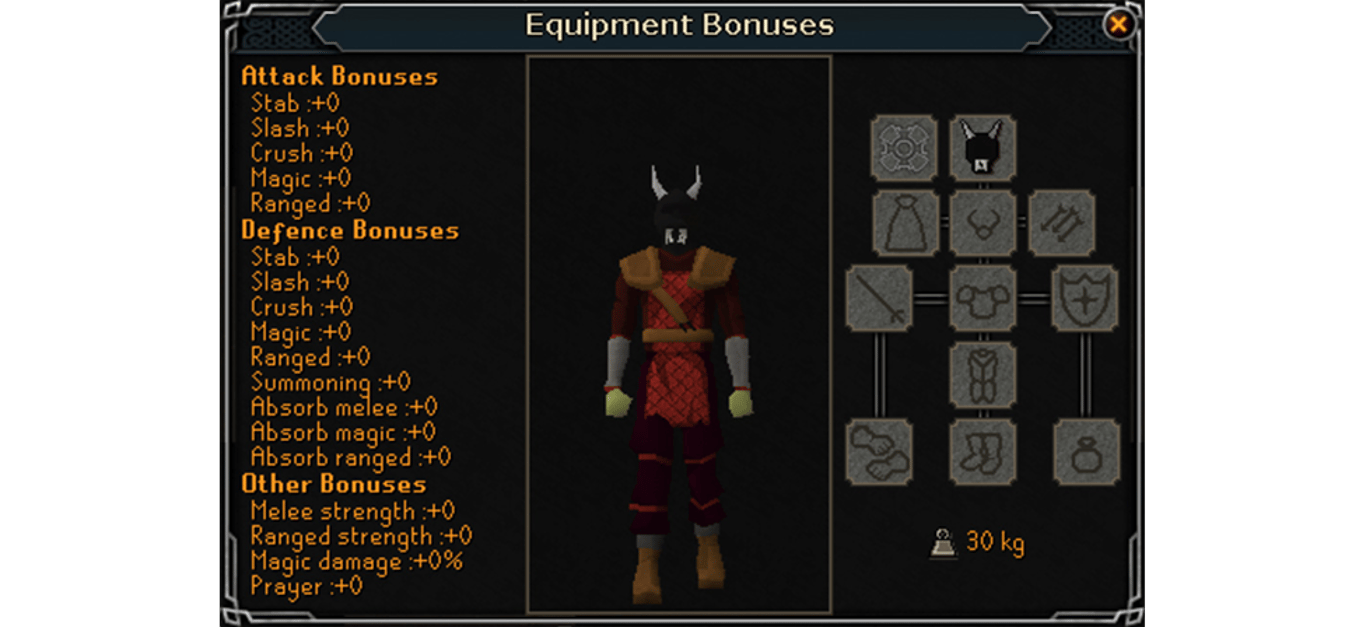 Hallowed set is the latest seasonal mage set only available during the Halloween event. This set will be a slight improvement on the Ultimate Virtus set so you don't want to miss out on obtaining this.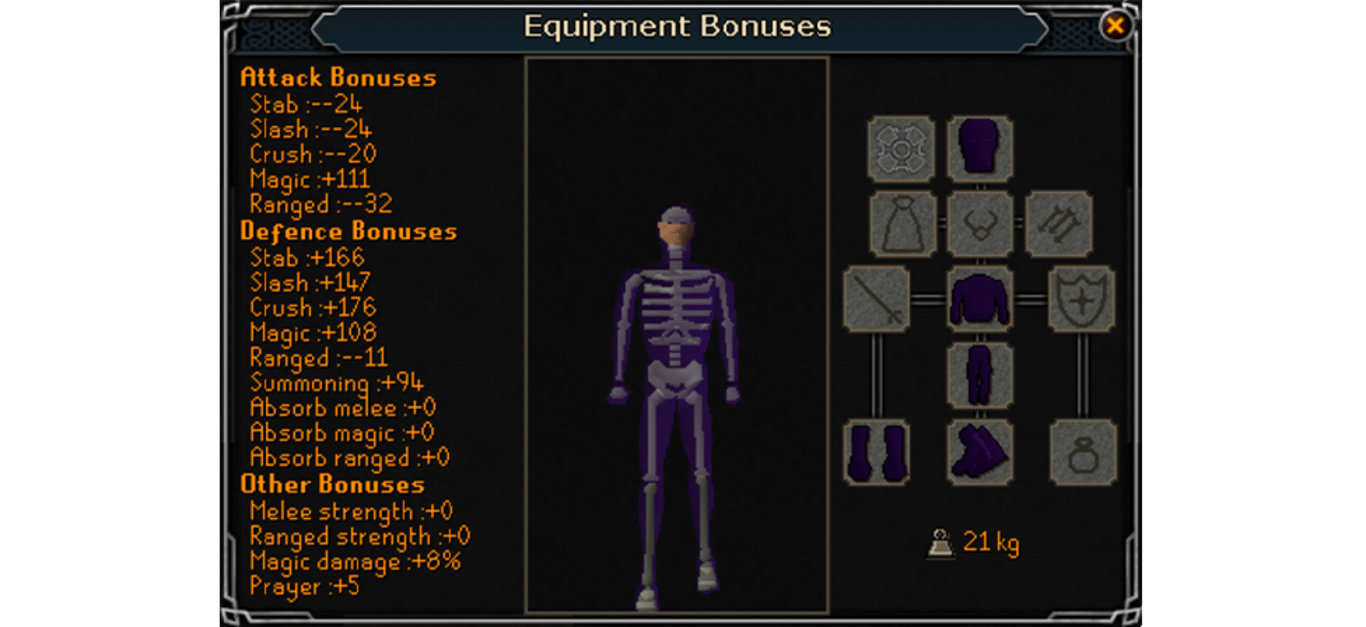 Now I lead you onto a slightly newer path away from the Halloween event with the new introduction of the Red dragonstone items into the Naragun gear family. This new bis set will boast both huge attack and defence stats that can be combined with other bis items for an unbelievable pvm experience.
You will need to firstly obtain the original Dragonstone set from either Skeletal Horror, which is available to fight every 4 hours, or, create yourself some enhanced crystal keys at the singing bowl at ::crystal and open the Elven chest for a chance to pull the gear. This is the easy part, now the harder part is obtaining the new Dragonstone imbue scroll from again, Skeletal Horror. An amazing set should never be easy so you will have to be patient to start obtaining your full Red dragonstone set.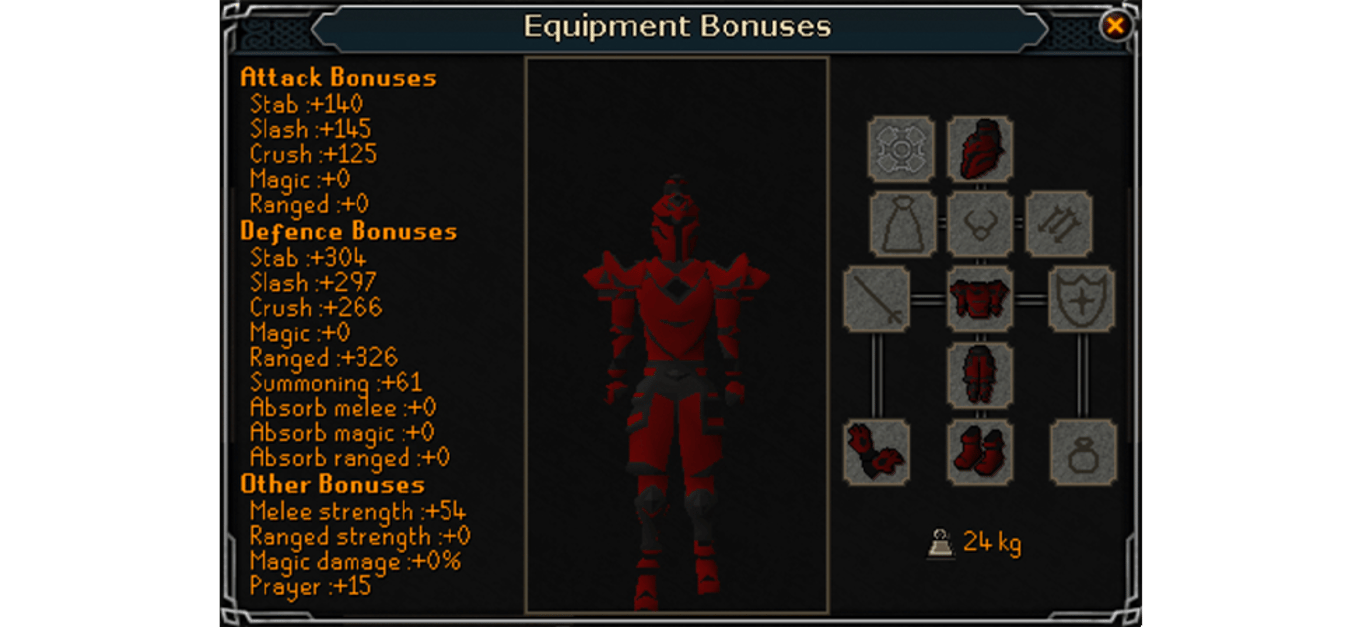 Now what about the new weapons? Yes, not just 1 weapon, but 2! You will now be able to upgrade your Verzik blood scythe and Legendary lightening rapier to the new Red dragonstone scythe (rds) and Red dragonstone rapier (rdr). These will be upgradable when combining the new Red dragonstone Dye which is available through the new Halloween boss, Elite Halloween Chests and Halloween boxes. Both weapons are the same stats wise, but both 1 tick faster than the current pre-upgraded weapons.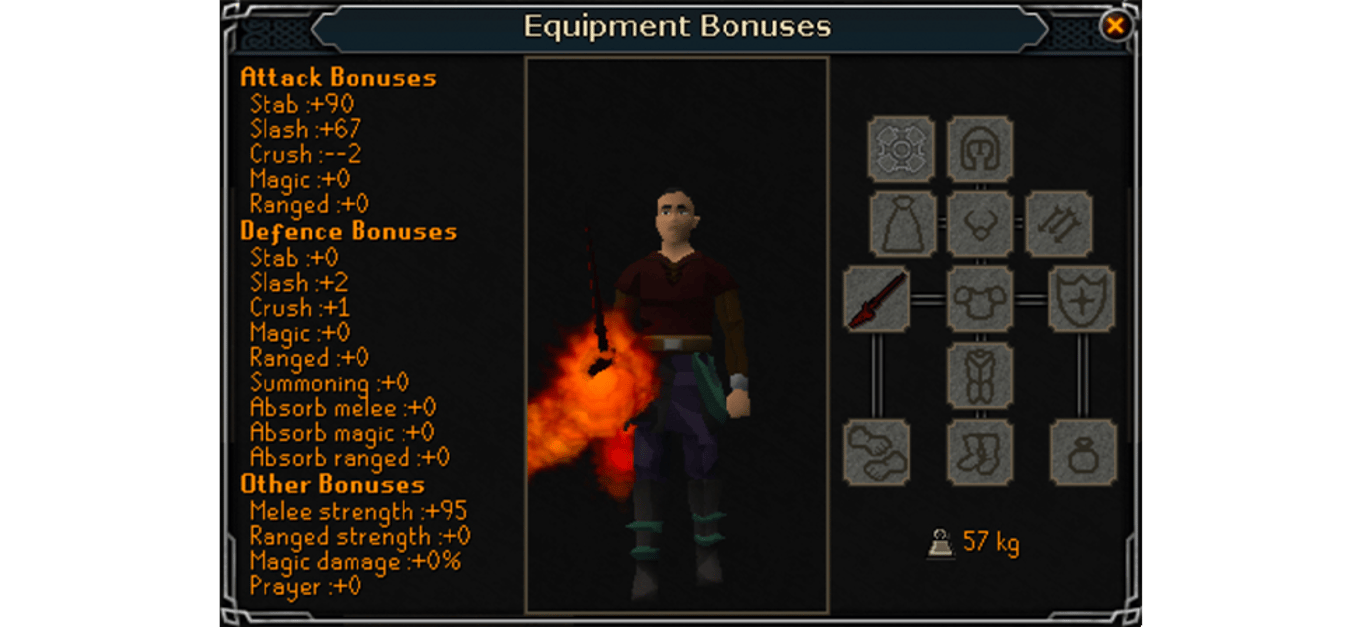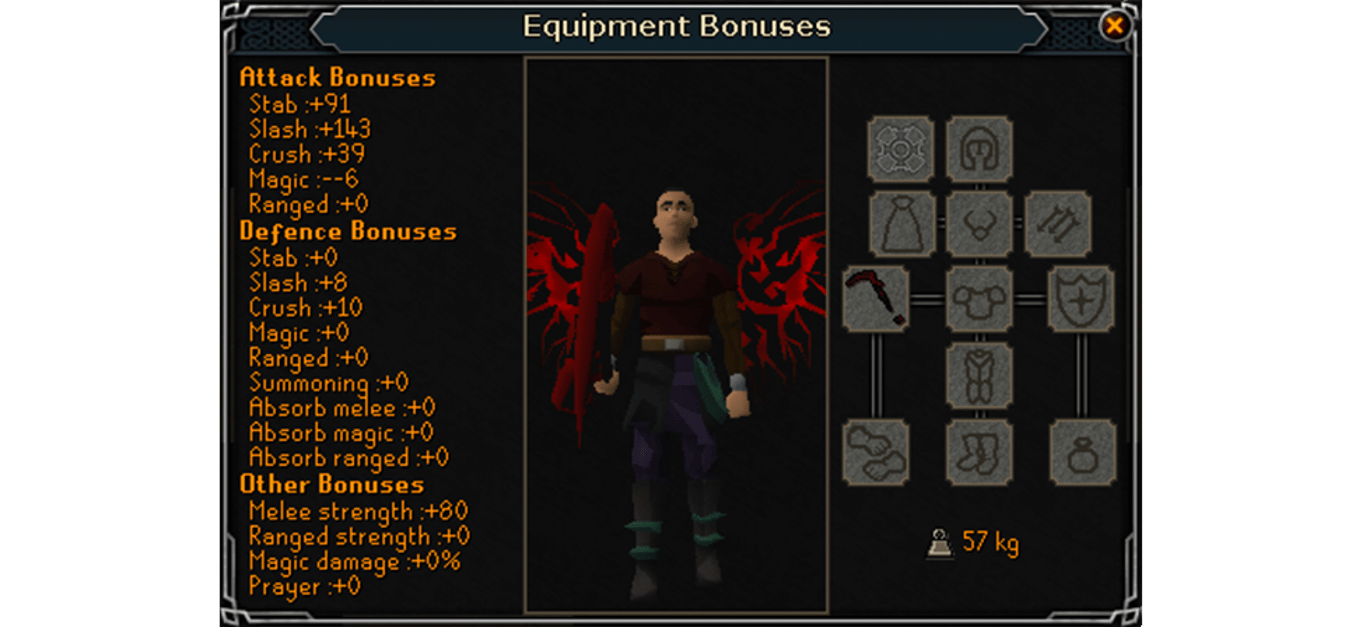 It wouldn't be Halloween without having a special Halloween boss to hunt down and kill! On a timer rotation along with Seren and Naragun boss, you will be able to fight Infernal Pyrelord in his lair underneath the home at Rimmington. You can access it here either through the trapdoor next to the portal room, or, by doing the ::worldboss command.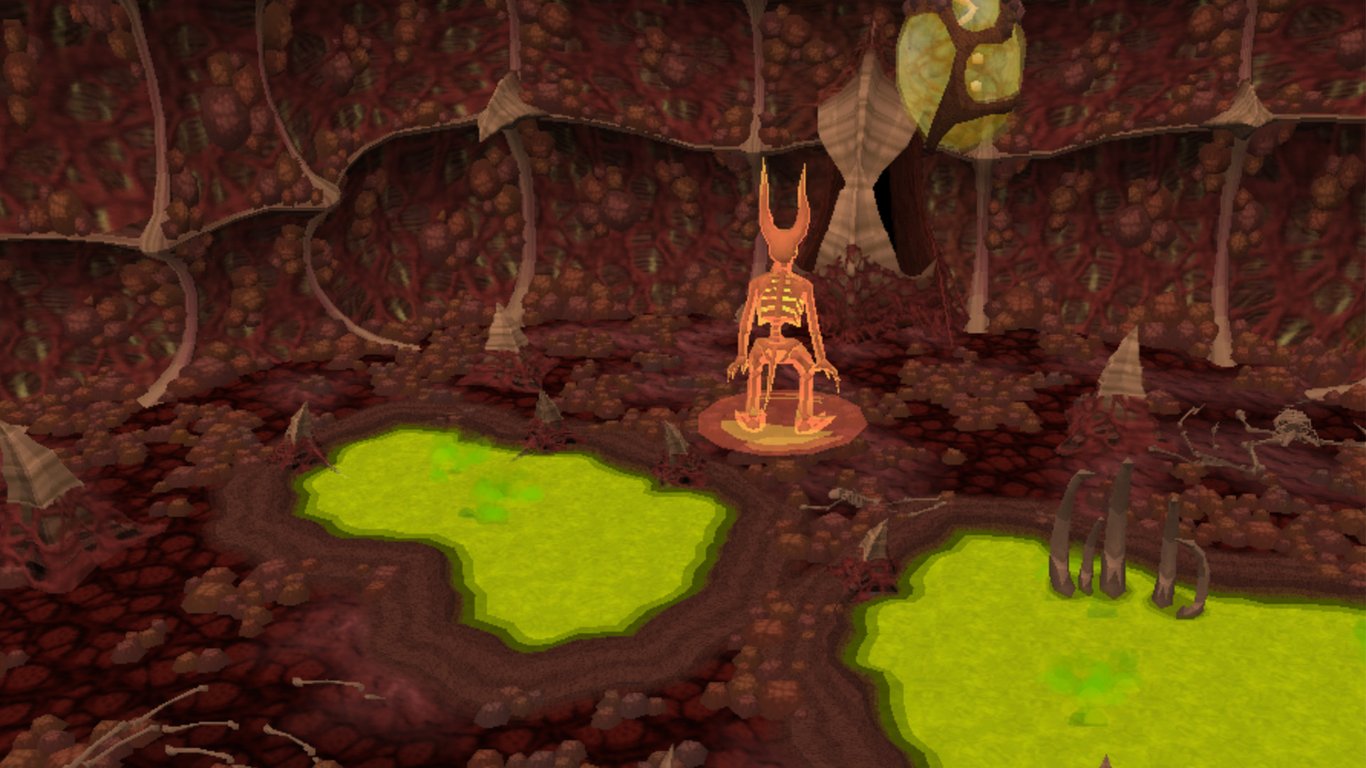 Once you have entered the Infernal Pyrelord's lair, you will be tasked with the duty to kill him with his 6,000hp, but there is a little twist. As well as him burning fire into your feet, keeping you on your toes, at his last 2,000hp, he will spawn his minions who will try to protect him at all costs. Defeat the minions, defeat the boss, it is that simple.
The biggest and best drops from Infernal Pyrelord include the new Red dragonstone Dye, Dragonstone imbue scroll and a set which matches 1:1 of the Hallowed set, but it's a new shade of color called Demonic Reaper set. You will also receive guaranteed candy pieces, crystal shards and a random cash amount per kill, along with a potential 4th item.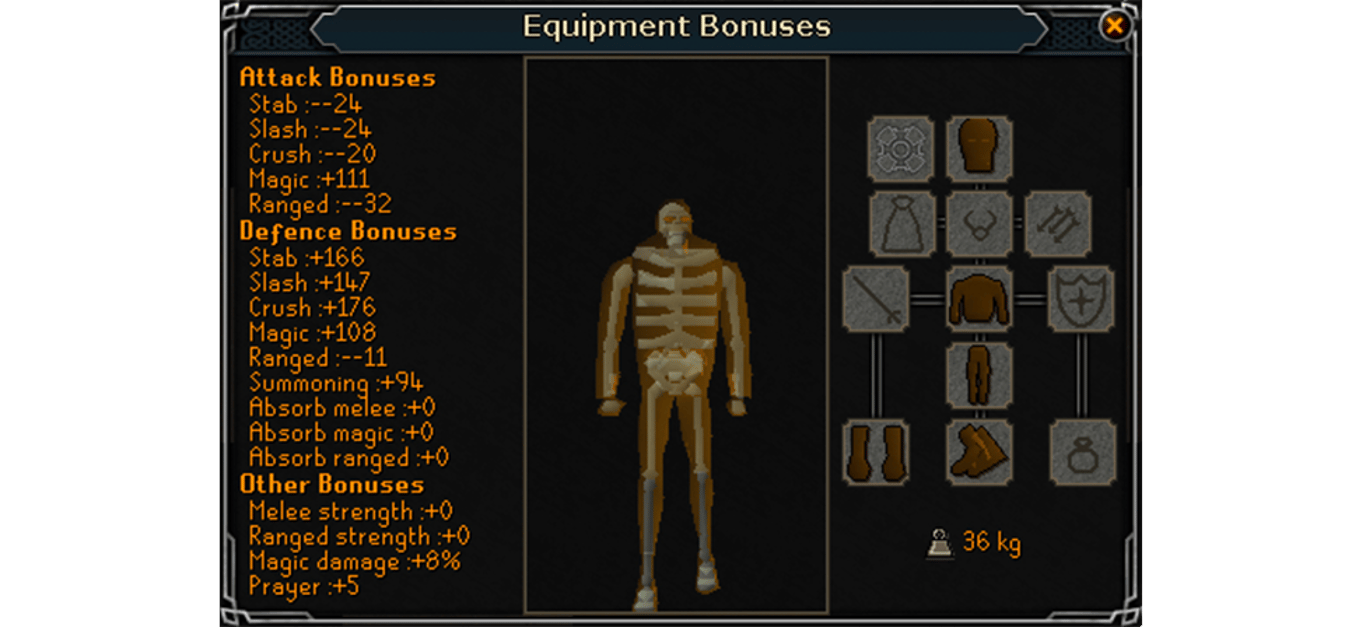 There is 1 more big tiered drop in this update on Infernal Pyrelord's drop table, and that is the first in-game Halloween special aggro pet, Death Jr. This little reaper will have a 1/1000 rate at Infernal Pyrelord across the next few weeks of Halloween event. We wish you good luck in this ultimate pet prize!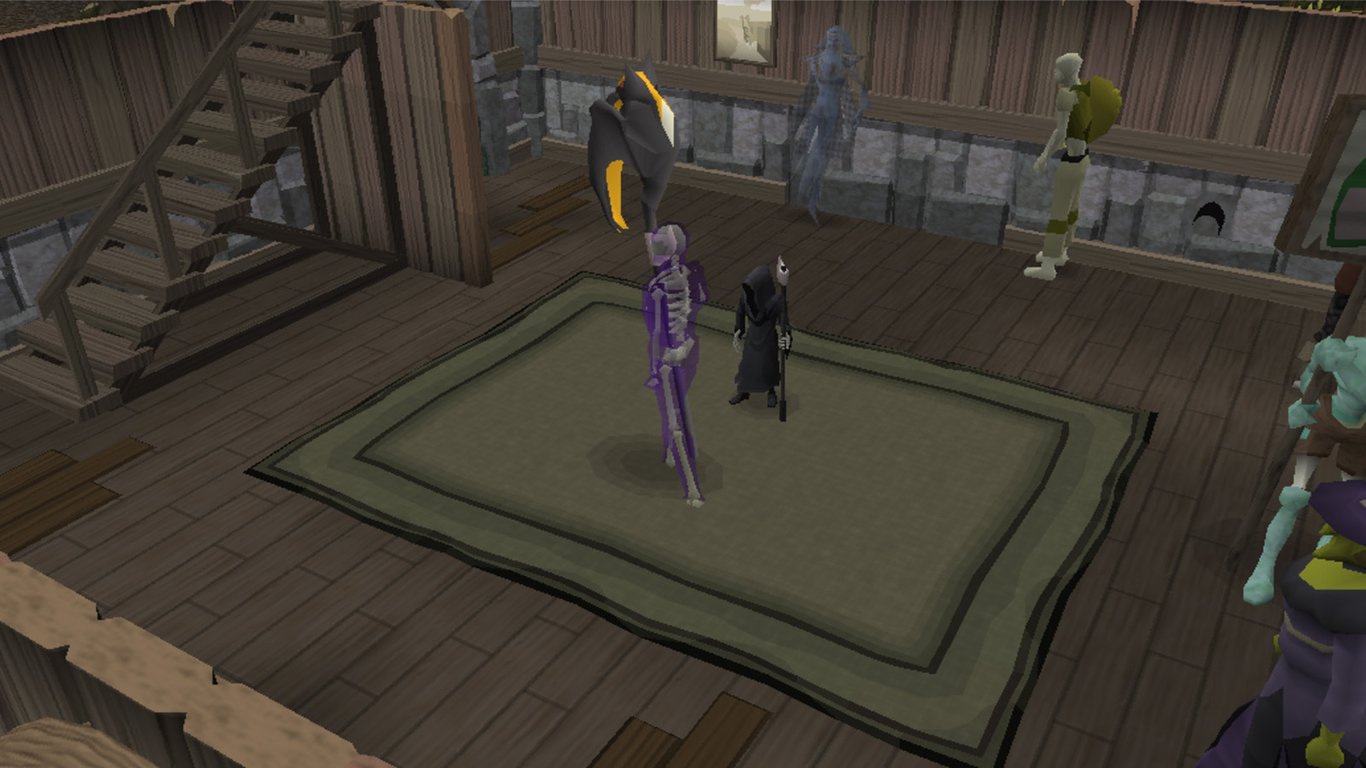 All agility courses now have both a lap counter and a lap timer for current lap completion time and fastest overall lap time.
Crystal keys have been removed from shops, as well as Enhanced crystal keys now require 25 crystal shards and 1 crystal key to make.
Vote ticket prices on boxes, keys and scrolls have gone up 15% - 25% due to the 4th new voting website recently added.
Removed Dragon hunter crossbow from weapon box, superior mbox and made it more rare in premium mbox.
15 slayer npc's have been updated with skilling supplies to help people gathering supplies for their experience grind.
New Elite halloween boxes in the donation store on limited supply only.

Added new item Bag of candy to all halloween npc's and as a rare drop on Infernal Pyrelord:
Easy zone - 1 in 750 global Skeleton mage kills
Normal zone - 1 in 650 global Mummy champion kills
Hard zone - 1 in 650 global Huge spiders kills
Added skilling supplies to all 3 zonal NPC's including upgrade fragment keys and crystal shards
Added Crystal keys into Loyalty Shop (Loyal Dan) for 25 Loyalty tokens each
Fixed examine on Infernal Pyrelord halloween boss
Revamped drop table for Infernal Pyrelord to be more rewarding with less weapons/gear
Reverted aggression issue so all npc's should be back to normal
Added Huge spiders to have max hit of 25hp
Added Spooky twisted bow into game for Halloween Party giveaway
Assembler max cape now collects arrows automatically alike to Ava's assembler
Buffed Hallowed staff stats